Please see my new website for new posts and downloads.

What, in this world, is cuter than a knitted cupcake?  Not a lot, in my opinion and so I have been on the quest to create the perfect cupcake!  I have tried a few patterns, some too much work to sew together, some too straight and upright, others too small and flat...  So, in an attempt to solve this invented problem of mine, I have been clicking away and coming up with my own little pattern to put forward into the world of knitted cakes.  Here are the results so far...
Ummm, yum scrum!
And...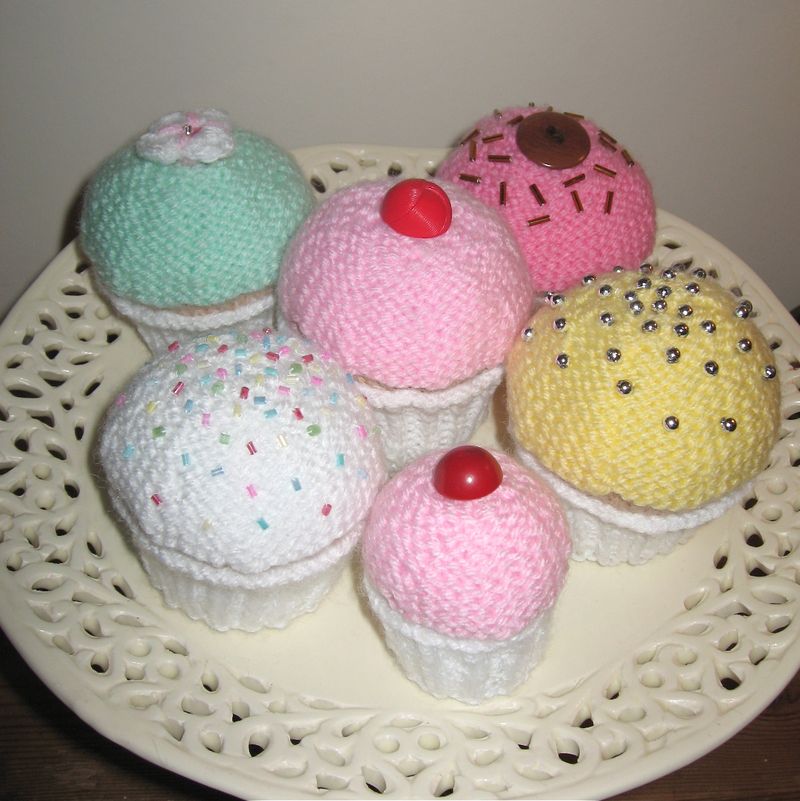 These were my first attempts!
I'm rather pleased with them as they are knitted in the round and require no seaming. (hoorah!)  The only thing is there is a little fiddly bit where you have to pick up stitches to get the 'cake inside of the case' look, but as this was exactly what I wanted and couldn't find on other patterns, I felt it was well worth the extra effort.  (Hopefully you with agree!)
So, if you like the look of these beauties and would like to make your own then click here to go to my new website for the free pattern.